My Team
Why Us?
With so many options available when seeking financial advice, clients choose to work with Bruce Palmieri and his team because of the strong reputation they've built after years of providing exceptional comprehensive plans and ideas.
In their own words, clients stay with Palmieri and his team throughout the years because they learn firsthand that the team is:
RESPONSIVE to their needs and concerns.

TRUSTWORTHY and honest, always providing direct feedback regardless of personal or market conditions.

KNOWLEDGEABLE with the solutions and services offered as a result of a combined 40+ years of experience and dedication to professional education.

KIND and understanding because they know that financial matters can be challenging and having the right financial partner is essential.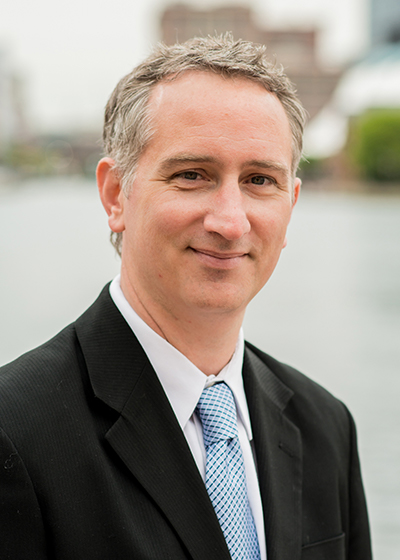 Bradley J. Nolan
Associate Wealth Management Advisor
Office 410-659-6006

Bradley Nolan joined Bruce's team in 2009 and is focused on providing expert, creative, and comprehensive financial planning guidance and wealth management advice to our personal and business clients. He supervises office operations, and coordinates with clients and other professionals to ensure an exceptional client experience.
Bradley holds his Life, Health, and Long Term Care Insurance licenses, along with his Series 7 & 66 Securities Licenses.  He was born and raised in Maryland, and in his free time enjoys spending time out and about the state of Maryland with his wife and two children.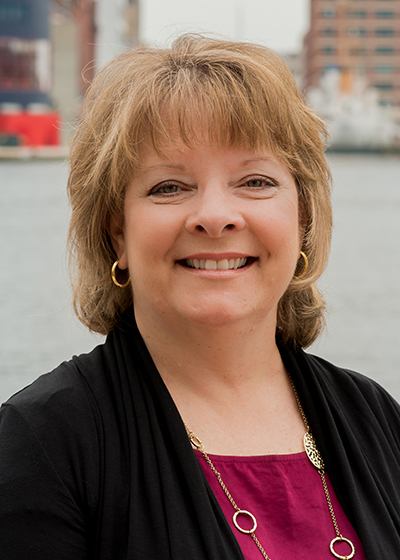 Joann Barber
Associate Financial Representative
Office 410-659-6080
Fax 410-659-6031

Joann Barber is the newest member to Bruce's wealth management team. She grew up in Southern California where she graduated from UCLA. She and her husband moved to Minnesota where they raised their two daughters while she worked for Northwestern Mutual in Minneapolis. They moved to Maryland in 2013 where she again joined Northwestern Mutual.

Joann's organizational skills are essential to the daily seamless operation of the financial planning practice. Joann does all of the scheduling for the team providing clients with exceptional service with respect to any risk product inquiries or issues. As the Marketing Associate, she specializes in the business operations and the marketing strategies for the team.
Joann holds her Life and Health Insurance licenses. In her free time, she enjoys spending time with her family in the DC area and participating in the Annapolis Chorale and community theatre.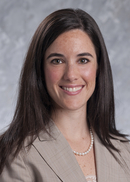 Beth Horn
Chief Marketing Officer
Office 410-539-0084

Beth is originally from Severna Park, MD and joined Northwestern Mutual in 2010 as a Training and Marketing Associate. Beth quickly grew in her role and currently serves as the firm's Chief Marketing Officer. Prior to joining Northwestern Mutual, Beth worked at NVR, Inc. as the Learning and Development Regional Manager. She received her undergraduate degree from Syracuse University and attended graduate school at the University Of Maryland Smith School Of Business, where she received her MBA.
As CMO, Beth works with top Financial Representatives to create and implement marketing plans that support their overall sales and business goals. Beth also trains new Representatives on branding and promotional strategies, and creates the comprehensive marketing plan for our network of mid-Atlantic offices.
Beth resides in Severna Park, Maryland with her daughter, Eliya. They love reading, doing anything active outside and spending time with friends and family. They are also big Baltimore sports fans!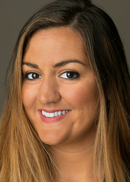 Jacqueline A. Caminiti
Marketing Coordinator
Office 410-539-0084

Jacqueline began her career with Northwestern Mutual in 2010 shortly after graduating from St. Mary's College of Maryland with a Bachelor's degree in Psychology. In her time with Northwestern Mutual, Jacqueline has served in many capacities, but eventually found a passion for marketing and business development which led her to the role of Senior Marketing Associate. Jacqueline works with the Baltimore office's marketing team to assist in the creation, development, and execution of various marketing initiatives. Additionally, Jacqueline consults with our top Financial Advisors on social media strategy, event coordination, business planning, and numerous other practices which help them deliver the best possible experiences to their clientele. 

Jacqueline enjoys running, baking, and cheering for the Orioles. She resides in Baltimore City with her dog, Cooper.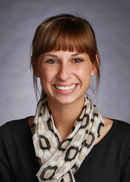 Rachel E. Smoot, CFP®
Rachel joined Northwestern Mutual in April of 2013. After honing her skills from client services and insurance products to investment and wealth management support, Rachel is now focused on comprehensive financial planning. Her analytical skills and ongoing research and continuing education allow her to deliver expert personalized planning analysis to all our clients.

Rachel is a Certified Financial Planner (CFP®) and holds her Series 6 & 63 Securities Registrations along with her Maryland Life and Health insurance licenses. Rachel received her B.S. in political science and economics from Northern Illinois University. After graduating, Rachel and her husband moved from DeKalb Illinois to Maryland. She enjoys camping with her husband and dog during the summer and is an avid reader, especially the science fiction and dystopian genre. She also loves to travel and see the world.